Kodiak Bear Hunts

Specializing in BIG Bears since 1956, we take great pride in guiding top quality hunts for fine trophy class animals.

Our exclusive guide areas are in Alaska's Kodiak National Wildlife Refuge with a limited number of permits available. We offer both spring and fall bear hunts.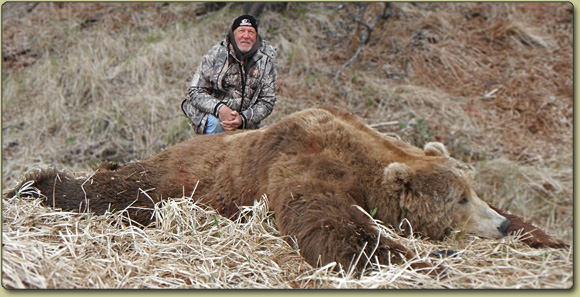 8th Largest Bear Ever Taken in Alaska - Spring 2012
Tom Stago, above, from Enola, PA took this monster in May of 2012 in our Upper Uyak camp. It squared 10'2" and had a skull measurement of 30 4/16", which according to Boone & Crockett, is the 8th largest bear all time, and is tied for the largest taken in Alaska in over 30 years.